c
IRIS OpenSpace
Work closer and more intuitively with your clients using unique integration across Taxfiler and IRIS OpenSpace.
Learn more about IRIS OpenSpace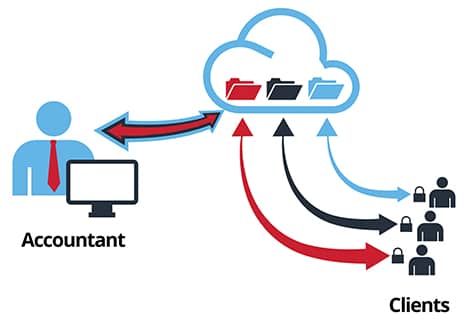 An integrated, customisable, secure online client portal that enables accountants to exchange documents and obtain approval from their clients.

Fully integrated with Taxfiler, IRIS OpenSpace is a hybrid of Dropbox and DocuSign, giving you the best of document sharing and approval.

IRIS OpenSpace overcomes the challenges faced with timely document approval and exchanging confidential information over unsecured email.
Always accessible and working on any device
Taxfiler integration with IRIS OpenSpace gives you a seamless user experience. Reduce the need to learn about more products; provide a simple-to-use client portal, making it easier to collaborate with your clients.
• Seamless product integration enhances your practice's productivity
• Share confidential files on a secure platform to meet GDPR requirements
• Obtains client electronic approval instantly on vital documents at busy times
• Save money on postage, admin and stationery by having a paperless office
• Schedule reminders to sign documents to save time chasing document approvals and payments
• Customise your client portal with your own logo and colour scheme so clients recognise your brand
• Integrate portal login on your website to drive customers to your site

IRIS OpenSpace integration