Use this screen to claim a first year tax credit for Capital Allowances. This screen can be access from the Data Input tab within the tax return. Select + Add a new section..
A new window is opened, scroll to the section 'Deductions & reliefs' to 'Capital Allowances first year tax credit'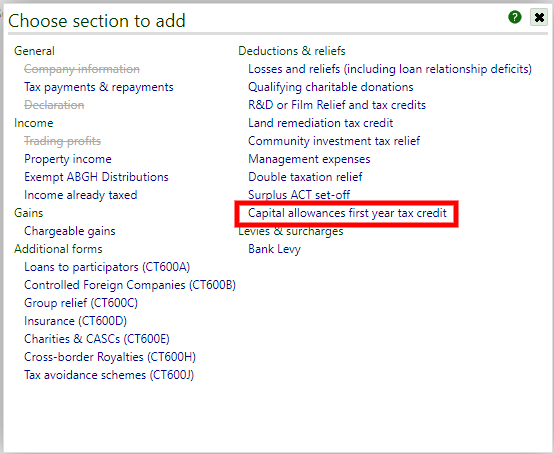 'Tax credit claimed' Enter the tax credit claimed.