Deleting statutory accounts
To delete a set of statutory accounts, open the accounts and select the the Details tab of the accounts preparation page.
Click Delete accounts button.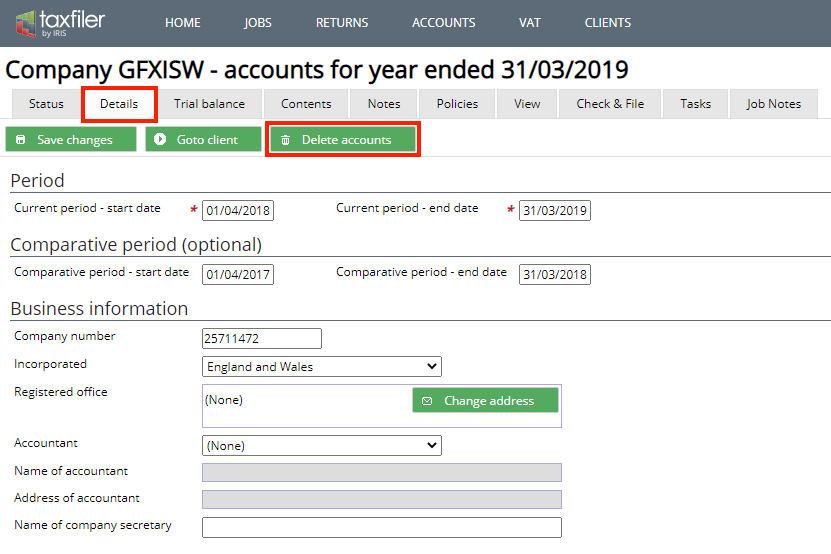 Note that all information about the accounts will be lost, including any records of submission to Companies House. This cannot be restored unless you have an archived copy of the client.